Latest Journal Entry
category: BEP | February 12 | @870 | comments(2)

[See ya there!]
myGALLERY
Latest additions
| | | |
| --- | --- | --- |
| Published on: 03/07/2009 | Published on: 02/15/2009 | Published on: 02/15/2009 |
Profile
Member name:
nesrin
Full Name:
Nesrin
Gender:
Female
Age:
23
Country:
Turkey
Welcome To My Page!
I would be glad if you comment and vote to my journal and gallery,whoever you are
.So feel free to comment and vote.
About Me:
-My MusicaL Taste:
I like mostly hiphop,reggaeton,soul and phunk.And some;rap,rnb,pop,rock,clubbing,punk, electronica,dance and slow...
-Favourite Singers:
: Of course, the PEAS, come first
. But i like Koda Kumi,Daddy Yankee,Katy Perry,Chris Brown,T-Pain,T.I.,Flo Rida,Nicole Scherzinger,P.Diddy,Christina Aguilera,Nelly,Gwen Stefani,Pharrell,Ludacris,Lil Wayne,Nelly Furtado,TimBaland,Madonna,Snoop Dogg,Rihanna,One Republic,Akon,Soulja Boy,Ciara,Lil Mama,Keyshia Cole,the PCD,Sergio Mendes,M.I.A., and some other i cant remember now
.
But i would like to remind you,i didnt say i like their
personalities
.I like some of their personalities,but there are singers which i like their
music
,not their
personalities
Only Me:
I believe i am very nice,i'm not some other fans in this site,i'm not blind,i like bep but the way they are NOW.I can't lie,if they change each other,i think i won't love them(for example;if they become rock stars...)
IMPORTANT!:
If you hear that i am a "hater" somewhere,NEVER believe it!I love bep since i was 13,and i still do!I was crazy over bep,but time past,and i must confess,now,i don't love fergie as much as i used to!(the reason is very complicated
)and it definetely does NOT mean "i don't love the peas"!bep means a lot to me...
i am from beautifuL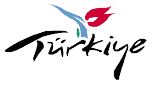 [
I HAVE A DIPDIVE ACCOUNT NOW!
]